Offer your clients the very best in marketing floor plans. Our plans are drafted in full color, complementing even the highest quality marketing package. Make MacCallum Designs your choice when selecting were to order your floor plans. see an example
How we create your floor plan:
Each floor plan is hand measured during the property appointment
An appointment will last 45 - 75 minutes depending upon the size of the property
Within 48 hours of the appointment we will return to you, via email, a draft of the floor plan for your review
Once the plan has been approved a final copy in PDF format will be emailed back to you
When your property goes live in MLS, a link will be placed on your listing so the plan can be viewed by clients and agents
---
Present your listing to the internet public, looking only it's very finest. If you are not showing the public photos of high quality that capture the value of your listing, then you are not capture the entire potential market for your listing. This only means you are not geting your clients top dollar for their property.
We understand how important it is to have high quality photos when marketing a home. That is why we pride ourselves in making the shot count. Experiance and true commitment is what makes our photography help sell homes. see examples

How we photograph a property:
We use only high quality professional DSLR cameras, lenses and flashes
Each appointment should last about 45 minutes
Both the exterior and interior rooms will be photographed
Typically a shoot will consist of 1-2 shots per a room with a 30+ photo shoot
Or 2-3 shots per a room with a 50+ photo shoot
Pictures can be viewed and downloaded online within 36 hours of the appointment

---
A virtual tour has the ability to say alot about the property in a very social, interactive way. This is only true when the tour is done the right way. That is why our tours were custom designed and did not rely on the typical cookie cutter slideshow you may find elsewhere.
Here we have taken our full color floor plans and incorporated our still photography taken of each room into an online interactive tour. Potential buyers have the ability to view each room in the order that they desire while viewing the layout and flow of the home.
Our Tours Feature:
Multiple views of each room
Integrated Google Maps that allow views of the surrounding areas and typically the neihborhood
Social Network integration that links with Facebook for clients to share and like with their friends
Compatability with iPads, iPhones, Android devices, Blackberries, Macs, PCs and many other devices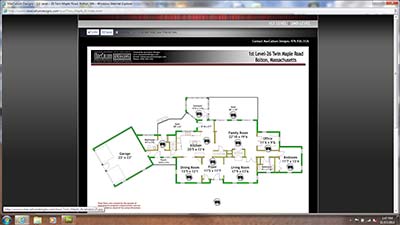 How we create our Virtual Tours:
No additional time is needed during the appointment
Tours can be completed within 24 hours after you approve of your floor plan
Tours are coded in HTML and Javascript and is compatable with the most popular mobile devices
Our tours make it simple for you and your clients to share and like the tour on Facebook
---
We can have a property specific website up and running for you in little to no time. We can offer coordinating colors for your business, flexible layout and feature options.
If you are interested, please contact us for a free consultation. see pricing
---
Our experiance in graphic design and Real Estate Marketing will help you take your marketing to the next level. We offer completly custom designs for single property and large development brochures.
We offer the following Marketing options:
Single page 8 1/2" x 11" glossy brochures
11" x 17" bifold glossy brochures
9" x 11 1/2" Custom Pocketed Folders
---
Recent Projects
Virtual Tours
26 Twin Maple Road,
Bolton
54 Hayward Road,
Acton
11 Wing Terrace,
Burlington
6 Victory Garden Way,
Lexington
Photo Galleries
26 Twin Maple Road,
Bolton
54 Hayward Road,
Acton
1015 Massachusetts Avenue,
Lexington
3B Strawberry Lane,
Hudson
235 Bishops Forest Drive,
Waltham
175 Lowell Street,
Lexington
98 Bedford Street,
Lexington
25 Crickett Lane,
Littleton
6 Victory Garden Way,
Lexington