MacCallum Designs brings you a full array of quality real estate marketing materials. Our services include property floor plans, architectural photography, picture plan virtual tours, marketing brochures, property specific web sites and even photo retouching. In today's web driven marketplace, quality marketing materials are important, not only to the potential buyer, but to the selling client as well. We provide each of those core materials without the time and expense associated with using multiple services.
"Mike provides accurate, reliable, immediate service with a smile. I always use MacCallum Designs for my floor plans! "
Darbie S. - Hammond Residential
"Mike MacCallum's floor plans are superior to any others. His attention to detail is spot on, his work is completed expediently and the end result adds a higher level of detail and sophistication to our marketing materials. I would highly recommend Mike MacCallum to anyone in need of floor plans."
Kevin B. - Sotheby's International Real Estate
"Mike's work is flawless! He is prompt & efficient for all his appointments and delivers his floor plans with an amazing turn around time! He's my go to guy for all my floor plan needs."
Sharon M. - Sotheby's International Real Estate
"Mike was quickly responsive and professional in providing detailed and accurate floor plans for two of my listings. I will be hiring him again on my next."
Bill J. - William Raveis
"Mike does my floor plans whenever i need them for a new real estate listing. He always has them done on time, and the product is excellent!"
Cheryl M. - Hammond Residential
Do you have a photo that would be just perfect, except......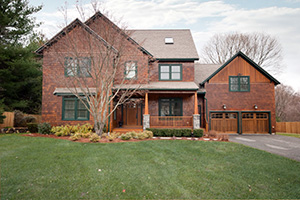 We can photoshop those details that may have not been perfect on a particular day. We will also take care of details to an existing photo such as peeling paint or dirty siding as long as the repairs have been made. If you have a photo that you absolutely love and would like to have touched up, contact us for info on how we can help.
We are now pleased to offer HDR (high dynamic range) photography. HDR photography makes it possible to capture scenes with high contrast as in cases where the sky behind a house is much brighter than the shadowing on the front of the house. Normal techniques or LDR (low dynamic range) would render the front of the home in dark shadows while the sky would get overexposed or "blown out". The same obstacles are encountered while photographing interior scenes. Under average conditions windows will be several times brighter than the room you are trying to shoot. The resulting photograph is either a dark interior or overexposed windows.
Photographing scenes with high contrast, such as those commonly found in architectural photography, can be accomplished using HDR photography. An HDR image is produced by combining several exposures into one single image. Using tone mapping techniques we are able to produce a photo with great detail, capturing the view and mood originally experienced.
Roll your mouse over each photo to see the difference HDR can make.
If you like what you see, mention that you would like your property shot using HDR.
---
Recent Projects
Virtual Tours
26 Twin Maple Road,
Bolton
54 Hayward Road,
Acton
11 Wing Terrace,
Burlington
6 Victory Garden Way,
Lexington
Photo Galleries
26 Twin Maple Road,
Bolton
54 Hayward Road,
Acton
1015 Massachusetts Avenue,
Lexington
3B Strawberry Lane,
Hudson
235 Bishops Forest Drive,
Waltham
175 Lowell Street,
Lexington
98 Bedford Street,
Lexington
25 Crickett Lane,
Littleton
6 Victory Garden Way,
Lexington